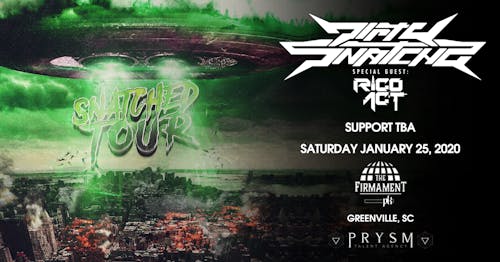 DirtySnatcha + Rico Act | 1.25.20
Born and raised in the heart of where dubstep originated, DirtySnatcha produces a variety of heavy original tracks ranging from dubstep, to trap, to riddim. His collaborations with artists like Rico Act, Lucii, Boogie T, Monxx, Squnto, Walter Wilde and more have proven that he is able to produce a variety of music, and that he can appeal to bass heads from all ages and areas of the world.
Along with his growing career as a music producer, DirtySnatcha also runs a record label, DirtySnatcha Records. He is dedicated to helping artists further their careers, by providing promotion and feedback, with hopes to see that each and every one succeeds in the music industry.
Poised to take over the world with his music, you will not find a more dedicated producer. Plenty of variety, with hard hitting music, DirtySnatcha is bound to make you head bang and move your feet like never before.
Snapping sticks and crushing stones, RICO ACT interprets his trials and tribulations to transform his experiences into Hip-hop and Rap masterpieces. His journey has just begun. Will you show your support and join him? Destination? Forward and Up!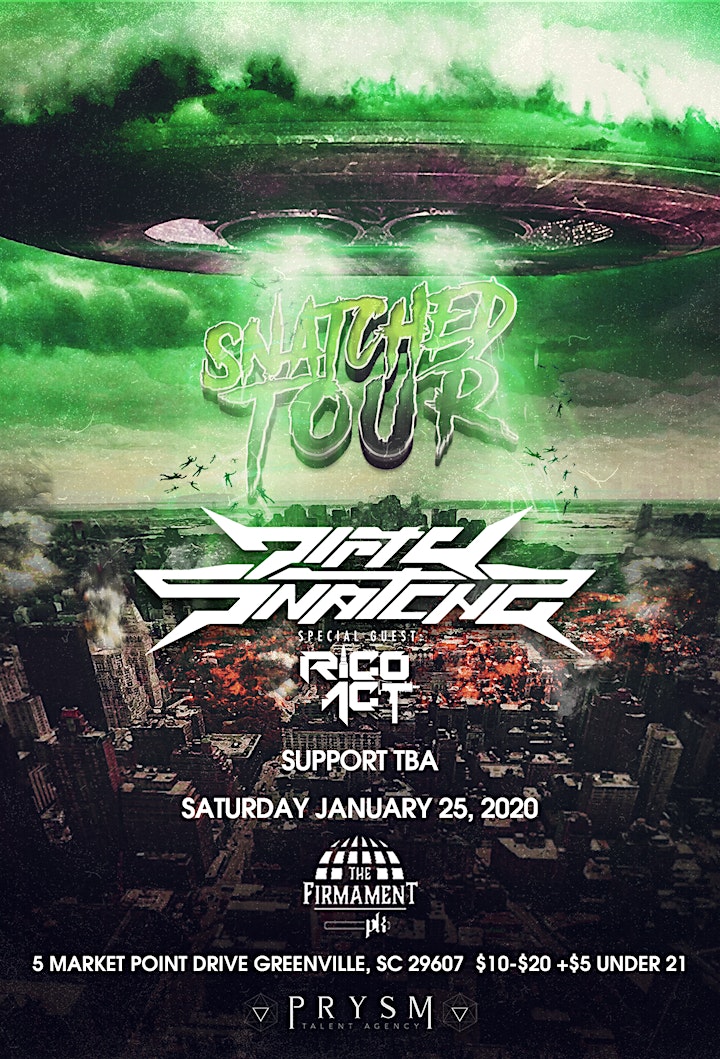 Venue Information:
The Firmament
5 Market Point Drive
Greenville, SC, 29607